Dear VBN Friends,
We hope this newsletter finds you well. As we enter the summer season, we want to take a moment to recap some exciting news and updates from VBN Components. You might have already seen that we have been very active at exhibitions and congresses on three different continents, and that we can now refer to VBN as "purveyor to His Majesty the King" (well, more or less…). We also have great results with our die-cutting doctor blades at Prime Blade Sweden, and we inaugurated our new heat treatment machine, so expect shorter lead-times from now on!
Great results with PrimeBlade Sweden
In the beginning of 2023 we announced that our customer PrimeBlade Sweden AB is more than happy with the punches and dies in Vibenite® 150 that perform about 50% better than the previous ones in a traditional top steel, when die-cutting doctor blades. The doctor blades are used to remove excess paint from anilox rolls in the printing process in the packaging industry globally. Read more.
VBN's 3D printing is fit for a king
On 27 April VBN was given the great honour to represent innovation and entrepreneurship in Uppsala county when celebrating King Carl XVI Gustaf's 50 years as Chief of State. A commemorative plaque and tree-planting shovel were produced in hybrid carbide Vibenite® 480 for the occasion. Below you can follow the production process from CAD-drawing to printing, heat-treatment, grinding and final use. Read the whole story.
Inauguration party for the URQ-HIP
In May we could finally inaugurate our new URQ-HIP (Uniform Rapid Quenching-Hot Isostatic Pressing) machine. It offers "HIP:ing", heat treatment and rapid quenching. In this way, pore-free materials are guaranteed, but above all, we will be able to develop our alloys further, for instance through even higher hardness and toughness! As you know we continuously invest in developing alloys with better properties than traditional ones, and our new machine will accompany us on this journey! Read more.
Recent fairs and congresses
As hinted, we have been exhibiting and giving presentations on three different continents this year. Below are some of the highlights from our globetrotting in Japan, Germany, and the US.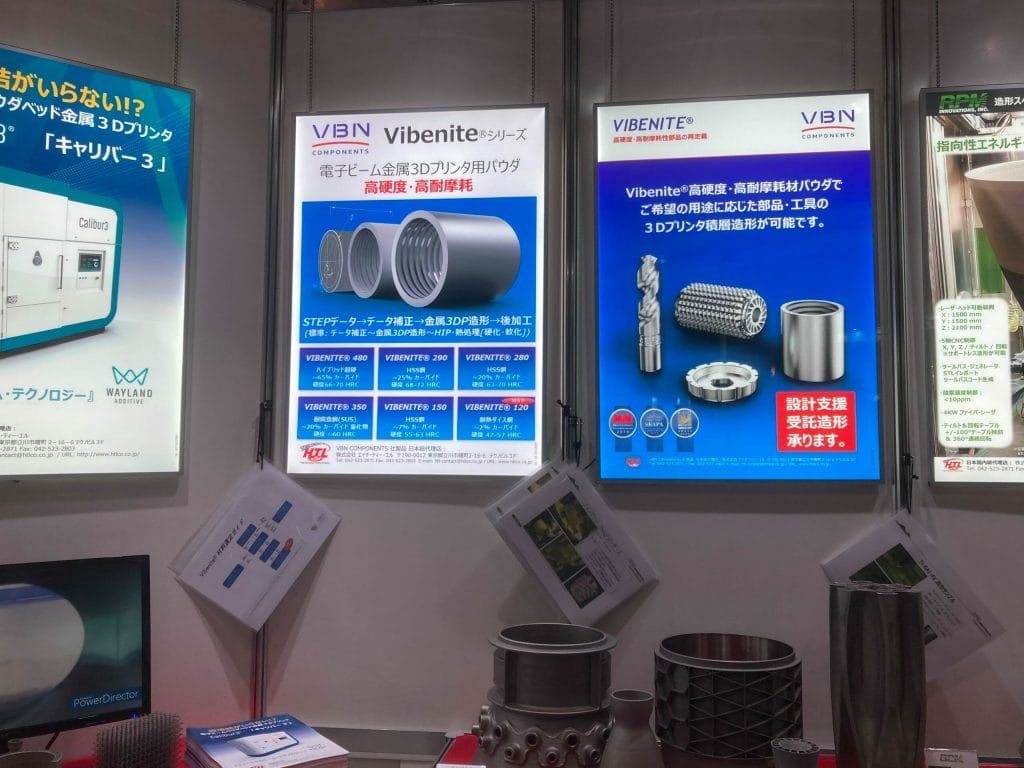 What was new at Rapid + TCT 2023?