Dear Friends,
You might have already heard about our collaboration with SKF, or that our hybrid carbide Vibenite® 480 is printable with Laser Powder Bed Fusion? Read on to get updated on the latest news from VBN!
---
SKF and VBN in additive manufacturing cooperation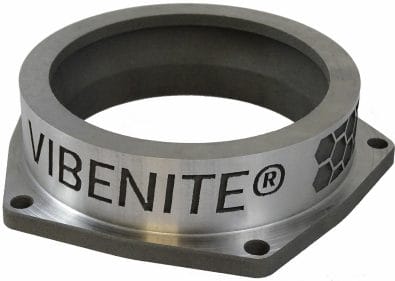 SKF and VBN Components have been working together for several years within additive manufacturing of hard and highly wear resistant steels with significantly enhanced fatigue properties. Recently we have started a joint project within large size bearings where lighter weight components have the potential to improve performance under demanding conditions and will enable further weight optimisation of machinery.

The Vibenite® materials also have the potential to enable improvements in the material for many other applications. VBN has customers that have increased the lifetime of components by more than ten times, resulting in a significantly reduced CO2 footprint. In collaboration with SKF, Vibenite® materials have been shown to provide very good rolling fatigue resistance due to their purity, hardness, and fine microstructure. Read the full story!
---
Order for licence solution
In collaboration with GE Additive VBN has won a procurement which will lead to the installation of a Spectra H printer at a customer's premises in the coming autumn. The customer in question has ordered licences for two Vibenite® materials and will start production of VBN's extremely wear and heat resistant materials to improve component properties.
---
Vibenite® 480 printable with Laser Powder-Bed Fusion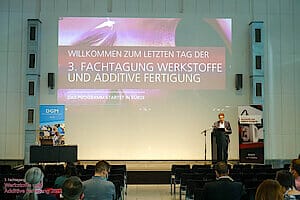 3D printed hybrid carbide Vibenite® 480 has shown suitable for Laser Powder-Bed Fusion. The Institute for Tooling and Manufacturing Technology of the University of Applied Sciences, Cologne, Germany has successfully printed VBN's hybrid carbide Vibenite® 480 with L-PBF. Vibenite® 480 is an alloy with high hardness and extremely high carbide content. The metallurgical stability of the material makes it easy to melt with L-PBF.

The results were presented on May 12th at the conference "Fachtagung Werkstoffe und Additive Fertigung" in Dresden, Germany, entitled "Qualification of the Hybrid Carbide WC-Cr3C2-CoCr for Laser Based-Powder Bed Fusion".
---
SOFF Foreign comparative testing
On April 25th the Foreign Comparative Testing (FCT) Team visited Sweden and the Swedish Security and Defense Industry Association (SOFF) to search for innovative solutions. VBN was identified as a very interesting company thanks to the Vibenite® materials' unique properties, useful in demanding applications.
---
Farcco Tecnologia new distributor for VBN in Brazil

In April VBN and Farcco Tecnologia announced their collaboration for the distribution of VBN's Vibenite® materials and services in Brazil. For the past few years VBN has been expanding its sales channels and partner network, and this new collaboration will include sales representation, engineering support, and technical consulting for Vibenite® AM powder feedstock and built parts.
Farcco has extensive experience on the Brazilian and international AM markets as a distributor for international manufacturers of AM equipment and feedstock, as well as a deep technological knowledge of the equipment and processes used for many materials. Read the full story!
---
Meet us at AM Forum Berlin!

On 5-6 July VBN will be exhibiting at AM Forum Berlin, stand H07. Join us to listen to interesting speakers and to see the latest innovations in additive manufacturing!
---
When it comes to reaching us during the summer period, our premises will be closed for two weeks at the end of July, but you can always contact us at info@vbncomponents.com or via your standard point of contact.
Enjoy the summer, see you soon!